Olga Bradulina – Chair
Dr Olga Bradulina is an engineer with more than ten years experience in the energy industry, a PhD and two Engineering MSc. Her active involvement with SPE started back in 2009-2010 when she served as an assistant to VP Paris Student Chapter in IFP School, France. For the past 3 years she volunteers with SPE London in various roles – BD events' organizer with Continuing Education committee, Board member as a Secretary (for 2 years), Communications and Marketing officer specializing in Social Media Analytics and progressing later to Co-Chair of the Committee. She also is a member of the technical committee of the SPE/EAGE EUROPEC Conference.
Professionally, Olga has an international exposure to the complete upstream cycle, with both operational experience (3 years with Geoservices – a Schlumberger company) and asset development experience as a Reservoir Engineer (more than 5 years with BP). She has a proven expertise in most of the aspects of Reservoir Engineering while working in various operated and JV assets across offshore and onshore environments along West Africa, Caspian sea, East Siberia. Currently Olga is a Senior Reservoir Engineer with Rock Flow Dynamics representing their innovative subsurface technology on the E&P market.
Olga enjoys sport – in winter season she plays for a division 2 volleyball team in London league (London Volleyball Association), in summer she is training to advance in beach volleyball (Deep Dish volleyball club run by an Olympics team GB player).

Carolina Coll – Past Chair
Dr. Carolina Coll is a petroleum engineer with more than 25 years of diversified international experience in the oil and gas industry. She has worked for BG since 2001 in a variety of roles from principal reservoir engineer to asset subsurface manager, country petroleum engineering manager and as Head of Corporate Reserves for BG Group since 2009. She has extensive experience in the area of reserves and resources evaluation including probabilistic estimations, auditing and classification for internal and external reporting. She has wide experience in asset valuation for acquisitions and disposals and in company valuation. She is a past member of the Society of Petroleum Engineers Oil and Gas Reserves Committee (OGRC), Chair of the SPE Joint Committee on Reserves Evaluation Training (JCORET), a member of the Expert Group on Resource Classification of the United Nations Economic Commission for Europe (UNECE) and co-chair of the communication sub-committee, Chair of the SPE Carll, Uren and Lucas International Awards and is a member of the technical Committee of the SPE/EAGE EUROPEC Conference. Carolina holds a PhD in Petroleum Engineering from Imperial College and has more than 45 international publications and presentations including SPE papers in the area of petroleum engineering, reservoir engineering, field management, reservoir characterization and reserves.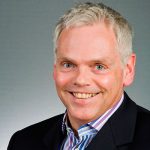 Miles Cudmore – Director
Miles Cudmore has more than 26 years experience appraising and developing oil and gas fields in the UK, North Africa, Latin America and the Middle East. He worked at BP from 1988 to 2015 in a wide variety of roles covering subsurface leadership, field developments from concept selection through to start up, mature field management and operations. From 2010 to 2013 he was Vice President of Reservoir Management accountable for technical performance and capability worldwide. From 2013 to March 2015 he was Director for Tight Gas Resource Appraisal leading projects in the UK, Oman and Algeria. Cudmore Oil & Gas Consulting Ltd offers expert advice in improving production, understanding resources/reserves, field development planning and leading Subsurface as a function. Miles holds a Masters in Engineering in Aeronautics and Astronautics from Southampton University and an MBA from the Open University. In his spare time, he enjoys long-distance running and cycling with his wife Wendy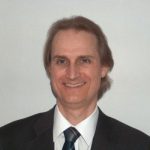 Tim Lines – Program Chair
Tim Lines (BSc, MSc Petroleum Engineering (Imperial College), MBA, C.Eng, FRSA, FGS) is an international oil and gas consultant, advising on financial, engineering and economic issues to high net worth individuals; multi-national oil & gas companies, financial institutions and CIS/Eastern European governments. He has served as an expert witness to the UK's FCA enforcement division. He founded the consultancy Oilfield International in 1990 and has consulted in more than 40 countries. Tim currently serves on the SPE Distinguished Lecturer Committee as the representative for the North Sea Sections.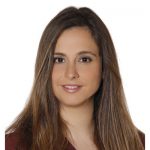 Isabel Asenjo – WiE Chair
Isabel Asenjo is a Senior Reservoir Engineer with Sasol with more than 13 years' experience in the oil and gas industry. Has participated on a wide range of reservoir engineering studies across the life cycle of developments worldwide in a variety of roles. Isabel started serving on the SPE London's Young Professionals committee in 2010 and now chairs "SPE Women in Energy" which is a committee that aims to promote a more gender balanced workforce in the sector. She received an Outstanding Service Award from SPE London Section in 2014 for her contribution to the section.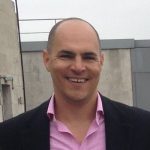 Adam Borushek – Continuing Education Co-Chair
Adam Borushek is a Principal Reservoir Engineer with RISC Advisory, based in London. Previously he held similar position in Perth, Australia. He provides technical and commercial advice in the areas of field acquisition, development, management and divestment to clients in the financial, investment and upstream sectors. Adam has served on the SPE Board for Western Australia, and was the Co-Chair of SPE London's Young Professionals group.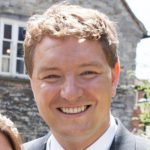 Patrick Davies – Continuing Education Co-Chair
Patrick Davies is the Co-Chair for Continuing Education for the SPE London, and setup the Business Development interest group in 2015. He is a Reservoir Engineer at BP in London, where he worked in a range of Reservoir Management, New Well Delivery and Technology roles. He worked on oil and gas fields in the North Sea, Caspian, USA and Middle East. Prior to BP, Patrick worked as a chemical engineer in refining at ExxonMobil. He is a Chartered Engineer, and graduated with a First-class Master's degree in Chemical Engineering from the University of Cambridge.
Maxim Kotenev – Communications Chair
Dr Maxim Kotenev is a senior reservoir geoscientist with Sasol. He previously worked with Rosneft and Robertson CGG. He has co-authored 15 technical papers. Maxim Kotenev earned BS degree in petroleum engineering and MSc and PhD in petroleum geoscience. Maxim speaks 4 languages, does sports, enjoys volunteering and is passionate about developing communications side of SPE London.
John Ciccarelli – Secretary
John is a highly skilled Senior Reservoir Engineer with 10 years' experience gained as a consultant and previous employment at Rock Flow Dynamics, Ikon Science, and Schlumberger. John has been a member of the SPE since 2005 when he was a student at the University of Adelaide, South Australia, and his honours year he was awarded an SPE merit award. In 2017, John volunteered for the SPE London section as the Social Media focal point and in September 2018 has taken on the role of Secretary for that section.
John has significant reservoir modelling and simulation experience (both in blackoil and compositional), geomechanics and fully coupled simulation software, including modelling advanced well completions, and integrated asset subsurface/surface models on multiple platforms. Within his current role at io oil & gas consulting, John works within an integrated team to study applications of systems modelling to Digital Twins, Agile processes for Field Development Planning and development concept selection as well as multidisciplinary subsurface techno-economic modelling and uncertainty/sensitivity studies.
Siamak Bakhtiari – Treasurer
Dr Siamak Bakhtiari has nearly 10 years of experience in the Oil and Gas sector as a consultant. He has a PhD in Geomechanics and Numerical Modelling from the University of Manchester. He is currently working for Schlumberger in the UK and has a broad experience in working across cultures and across disciplines. Dr Bakhtiari also has a huge interest in management and strategy and is currently pursuing his MBA at Alliance Manchester Business School. He has previously been involved with the SPE London Section as the co-chair for the Sponsorship committee.

Maria Centeno – Student Chapter Liaison
Mrs Maria Astrid Centeno is a professional with 13 years of professional experience working in the Oil and Gas industry which include 10 years at PDVSA-INTEVEP, the Research and Technology Centre in Venezuela, as Well Drilling Engineer, and 3 years at CMPC Consultores C.A as a Drilling Engineering consultant and training manager. She also has worked for 6 years in the academy on Petroleum Engineering courses and research areas. She has a MSc in Well Drilling Engineering, post graduate studies in chemical engineering and post graduate certificate on teaching in the higher education. Currently, she is doing PhD studies at London South Bank University (LSBU) and is a fellow of the higher education academy.
Her involvement with the SPE dated from 2000 as professional member while working at PDVSA in Venezuela. Later as student member and professional member from 2012. She has collaborated as SPE mentor from 2016 and has also supported student chapter at LSBU. Maria Astrid has also collaborated with the Women in engineering London SPE committee with required logistic at LSBU through the student chapter.
Currently, Maria Astrid is performing as a Senior lecturer Petroleum Engineering, course director of the MSc Petroleum Engineering course and academic integrity coordinator of the school of engineering at LSBU. Maria Astrid enjoys music and sports – She has participated on different 5K and 10K runs organized to support Cancer research, Watford and Herts Hospices. She also plays tennis.
Adrian Southworth – Sponsorship Chair
Adrian Southworth is a Chartered Petroleum / Reservoir Engineer with over 35 years oil and gas industry experience gained with a major integrated oil & gas company and in consulting to a variety of oil & gas companies both locally in the UK and internationally. Adrian'sbackground covers abroad range of technical and leadership positions covering petroleum, reservoir and operations predominately within the gas value chain from exploration & appraisal through to asset management.
Adrian has recently joined the SPE board to lead thesponsorship effort and tosupport the SPE University Liaison.
Abrar Pewekar – Young Professional Chair
Abrar Pewekar is a Senior Reservoir Engineer at RPS Energy providing technical expertise for variety of projects including Reserve Evaluation, M&A activities and Field Development plan and Support. Previously, he has worked for CGG UK as a Reservoir Engineer and Graduate Petroleum Engineer for Weatherford UK Ltd in Aberdeen for 2 years. He has achieved his Master's degree in Petroleum Engineering from Imperial College London in 2009. Abrar has been very active in attending the SPE YP events and developed interest in volunteering to participate in the London SPE YP committee. He has been an active member of SPE YP London committee for 3-4 years and held the position of Technical Lead in the SPE YP London committee for the year 2014-2015.
Anthony Perry – Director
Anthony Perry Anthony Perry has held senior positions in major oil and gas companies in Venezuela, Abu Dhabi, Aberdeen and London. He was Chairman of the SPE Chapters in all of these places. He is a Member of the SPE 50-Year club, and was made a Distinguished Member in 1997.
Alain Gringarten – Director
Dr Alain C. Gringarten is Emeritus professor of petroleum engineering and Senior Research Investigator at Imperial College London. A recognized expert in well test analysis, he has over one hundred publications and received several SPE awards (2009 North Sea Regional Service; 2004 Cedric K. Ferguson certificate; 2003 John Franklin Carll award; and 2001 SPE Formation Evaluation). A SPE member since 1969, he was elected a Distinguished member in 2002, a Honorary member in 2009 and was a 2003-2004 Distinguished Lecturer. He holds petroleum engineering MSc and PhD degrees from Stanford University; and an engineering degree from Ecole Centrale Paris, France.
Jonathan Ovens – Director
Dr Jonathan Ovens provides Reservoir Engineering technical expertise over a wide range of asset types in the UKCS, ranging from Exploration and early field development through to late field life and decomissioning. Reservoir types range from HPHT gas (Culzean development ) through light oil to Heavy Oil (Mariner development).Jonathan gained a B.Sc in Mathematics and Physics at the University of Glasgow and Ph.D in Physics at the University of Cambridge, working in the area of Particle Physics at CERN. After leaving University he joined Shell as a Reservoir Engineer and worked on a variety of assets worldwide. Between 1998 and 2013 he worked as an independent consultant for a wide range of companies with experience in the North Sea (UK, Norway and Denmark), North Africa and the Middle East. Jonathan has been active in the SPE London Section for many years and co-chair of the Technical Program Committee for the SPE Europec Conference. He has co-authored several SPE Papers mainly in the areas of hydraulic fracturing and pressure transient analysis.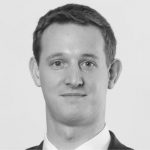 Arnaud Mille – Director
Arnaud Mille is a Senior Manager in the Mergers & Acquisitions department of Spirit Energy, a leading independent European upstream oil and gas company created from the combination of Centrica E&P and Bayerngas Norge. Prior to that, Arnaud held a number of senior management roles at Centrica E&P spanning Corporate Development, Strategy, Joint-Venture Management, Technical and Operations. Arnaud holds an MSc in Petroleum Engineering from Imperial College and an MBA from London Business School. Arnaud has been a director of SPE London Section since 2003. He chaired the Young Professionals committee in 2009 and 2010 and the SPE London Section between 2013 and 2015.