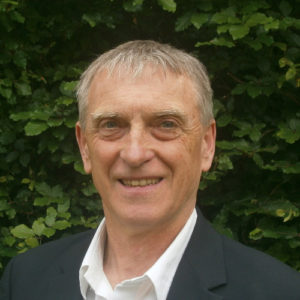 Adrian Southworth – Chair
Adrian Southworth is a Chartered Petroleum / Reservoir Engineer with over 35 years oil and gas industry experience gained with a major integrated oil & gas company and in consulting to a variety of oil & gas companies both locally in the UK and internationally. Adrian'sbackground covers abroad range of technical and leadership positions covering petroleum, reservoir and operations predominately within the gas value chain from exploration & appraisal through to asset management.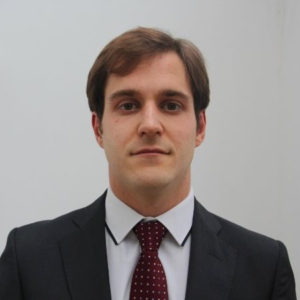 Maxim Kotenev –  Past Chair
Dr Maxim Kotenev is a senior reservoir geoscientist with Sasol. He previously worked with Rosneft and Robertson CGG. He has co-authored 15 technical papers. Maxim Kotenev earned BS degree in petroleum engineering and MSc and PhD in petroleum geoscience. Maxim speaks 4 languages, does sports, enjoys volunteering and is passionate about developing the communications side of SPE London.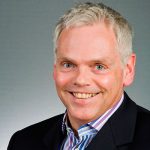 Miles Cudmore – Director
Miles Cudmore has more than 26 years experience appraising and developing oil and gas fields in the UK, North Africa, Latin America and the Middle East. He worked at BP from 1988 to 2015 in a wide variety of roles covering subsurface leadership, field developments from concept selection through to start-up, mature field management and operations. From 2010 to 2013 he was Vice President of Reservoir Management accountable for technical performance and capability worldwide. From 2013 to March 2015 he was Director for Tight Gas Resource Appraisal leading projects in the UK, Oman and Algeria. Cudmore Oil & Gas Consulting Ltd offers expert advice in improving production, understanding resources/reserves, field development planning and leading Subsurface as a function. Miles holds a Masters in Engineering in Aeronautics and Astronautics from Southampton University and an MBA from the Open University. In his spare time, he enjoys long-distance running and cycling with his wife Wendy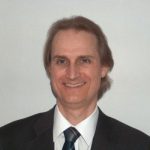 Tim Lines – Program Chair
Tim Lines (BSc, MSc Petroleum Engineering (Imperial College), MBA, C.Eng, FRSA, FGS) is an international oil and gas consultant, advising on financial, engineering and economic issues to high net worth individuals; multi-national oil & gas companies, financial institutions and CIS/Eastern European governments. He has served as an expert witness to the UK's FCA enforcement division. He founded the consultancy Oilfield International in 1990 and has consulted in more than 40 countries. Tim currently serves on the SPE Distinguished Lecturer Committee as the representative for the North Sea Sections.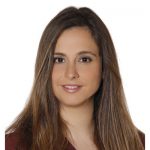 Isabel Asenjo – WiE Chair
Isabel Asenjo is a Senior Reservoir Engineer with Sasol with more than 13 years' experience in the oil and gas industry. Has participated on a wide range of reservoir engineering studies across the life cycle of developments worldwide in a variety of roles. Isabel started serving on the SPE London's Young Professionals committee in 2010 and now chairs "SPE Women in Energy" which is a committee that aims to promote a more gender-balanced workforce in the sector. She received an Outstanding Service Award from SPE London Section in 2014 for her contribution to the section.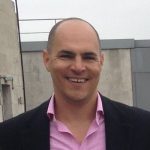 Adam Borushek – Continuing Education Co-Chair
Adam Borushek is a Principal Reservoir Engineer with RISC Advisory, based in London. Previously he held a similar position in Perth, Australia. He provides technical and commercial advice in the areas of field acquisition, development, management and divestment to clients in the financial, investment and upstream sectors. Adam has served on the SPE Board for Western Australia and was the Co-Chair of SPE London's Young Professionals group.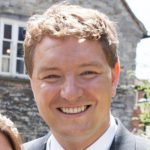 Patrick Davies – Continuing Education Co-Chair
Patrick Davies is the Co-Chair for Continuing Education for the SPE London and set up the Business Development interest group in 2015. He is a Reservoir Engineer at BP in London, where he worked in a range of Reservoir Management, New Well Delivery and Technology roles. He worked on oil and gas fields in the North Sea, Caspian, USA and the Middle East. Prior to BP, Patrick worked as a chemical engineer in refining at ExxonMobil. He is a Chartered Engineer and graduated with a First-class Master's degree in Chemical Engineering from the University of Cambridge.
Mehdi Alem – Membership Lead
Mehdi Alem is a Petroleum/Reservoir Engineer at bp. He has an MSc in Petroleum Engineering from Imperial College London and an MEng in Chemical Engineering from University College London. Prior to joining bp he completed work placements at Perenco and EnQuest in similar roles. Mehdi has been with the SPE for the past 5 years and presented his MSc thesis at SPE's Europec conference in 2019.

Maria Centeno – Student Chapter Liaison
Mrs Maria Astrid Centeno is a professional with 13 years of professional experience working in the Oil and Gas industry which include 10 years at PDVSA-INTEVEP, the Research and Technology Centre in Venezuela, as Well Drilling Engineer, and 3 years at CMPC Consultores C.A. as a Drilling Engineering consultant and training manager. She also has worked for 6 years in the academy on Petroleum Engineering courses and research areas. She has an MSc in Well Drilling Engineering, post-graduate studies in chemical engineering and post-graduate certificate on teaching in higher education. Currently, she is doing PhD studies at London South Bank University (LSBU) and is a fellow of the higher education academy.
Her involvement with the SPE dated from 2000 as a professional member while working at PDVSA in Venezuela. Later as a student member and a professional member from 2012. She has collaborated as SPE mentor from 2016 and has also supported student chapter at LSBU. Maria Astrid has also collaborated with the Women in engineering London SPE committee with required logistic at LSBU through the student chapter.
Currently, Maria Astrid is performing as a Senior lecturer Petroleum Engineering, course director of the MSc Petroleum Engineering course and academic integrity coordinator of the school of engineering at LSBU. Maria Astrid enjoys music and sports – She has participated in different 5K and 10K runs organised to support Cancer research, Watford and Herts Hospices. She also plays tennis.