The SPE-London Continuing Education Committee is responsible for providing continuing education opportunities for its members as needed for their professional development and career management:
– Staging educational events and short courses (technical, skills, etc.) – e.g. Introduction to E&P full-day course
– Organising Business Development seminars and networking events
– Developing new courses as needed and as identified.
Co-Chairs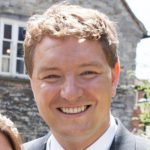 Patrick Davies – Continuing Education Co-Chair
Patrick.Davies@uk.bp.com
Patrick Davies is the Co-Chair for Continuing Education for the SPE London, and set up the Business Development interest group in 2015. He is a Reservoir Engineer at BP in London, where he works in a range of Reservoir Management, New Well Delivery and Technology roles. He works on oil and gas fields in the North Sea, Caspian, USA and Middle East. Prior to BP, Patrick worked as a chemical engineer in refining at ExxonMobil. He is a Chartered Engineer, and graduated with a First-class Master's degree in Chemical Engineering from the University of Cambridge.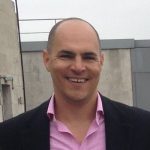 Adam Borushek – Continuing Education Co-Chair
adam.borushek@riscadvisory.com
Adam Borushek is a Principal Reservoir Engineer with RISC Advisory, based in London. Previously he held similar position in Perth, Australia. He provides technical and commercial advice in the areas of field acquisition, development, management and divestment to clients in the financial, investment and upstream sectors. Adam has served on the SPE Board for Western Australia, and was the Co-Chair of SPE London's Young Professionals group.
Members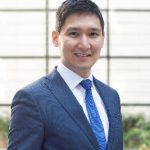 Nurzhan Kairbayev
Nurzhan.Kairbayev@lr.org
Nurzhan Kairbayev has 8 years of experience in oil and gas industry and is a Senior Reservoir Engineer & Business Development Manager – CIS with Lloyd's Register. His current focus is on asset evaluation, reserves estimation and technical due diligence. His other areas of professional expertise include well test analysis, carbonate reservoirs, production analysis, simulation and EoS modelling. Nurzhan has worked for a variety of companies and basins around the world including in North Africa, Middle East, India, Russia, Kazakhstan and the Caribbean. He holds a BSc and MSc degrees in Petroleum Engineering and is SPE Certified Petroleum Engineer. He has been a member of the SPE London Board since 2013 and organised several events. Before that, he was a member of the SPE YP London Committee which he chaired in 2013-2014.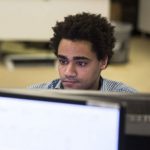 Mohamed Farrag
Mohamed.Farrag@igasplc.com
Mohamed Farrag is an A&D Analyst for Oil and Gas Investment Banking at BMO Capital Markets. Prior to this he held the role of Petroleum Engineer at IGas Energy plc. Mohammed was the Young Professionals Chairman for SPE London in 2016 and 2017.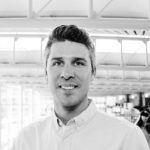 Ben Hanson
Ben.Hanson@uk.bp.com
Ben Hanson is a Reservoir Engineer at BP, where he has developed interests in the Oil & Gas, Finance and AI industries. His specific expertise includes subsurface and business development of oil and gas projects, from exploration to concept to development.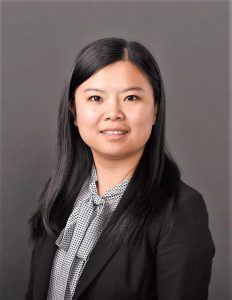 Jing Xiao
Jing.Xiao@ihsmarkit.com
Jing is a consulting principal at IHS Upstream Consulting group. Jing's major role at IHS Markit is to perform economic and technical evaluation of oil and gas assets for acquisition, divestiture, and lending transactions. Jing is currently based in London and prior to that she worked in Beijing, New York and Houston. She has worked for private equity and investment banking clients, E&P companies as well as government agencies. She has MA from Columbia University and she is fluent in both English and Chinese.