Are you motivated to be part of Young Professionals committee? SPE YP is always looking for new volunteers to join this dynamic team. If you interested in joining, please contact Abrar Pewekar on Pewekara@rpsgroup.com
---
Abrar Pewekar – SPE YP London Chair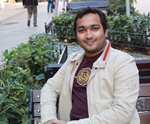 Abrar Pewekar is a Senior Reservoir Engineer at RPS Energy providing technical expertise for variety of projects including Reserve Evaluation, M&A activities and Field Development plan and Support. Previously, he has worked for CGG UK as a Reservoir Engineer and Graduate Petroleum Engineer for Weatherford UK Ltd in Aberdeen for 2 years. He has achieved his Master's degree in Petroleum Engineering from Imperial College London in 2009.
Abrar has been very active in attending the SPE YP events and developed interest in volunteering to participate in the London SPE YP committee. He has been an active member of SPE YP London committee for 3-4 years and held the position of Technical Lead in the SPE YP London committee for the year 2014-2015.
---
Raheel Baig – Young Professional Vice Chair

Raheel Baig is a Reservoir Engineer with Shell International, based in London. He has more than 10 years of experience in the industry having previously worked with BG Group, Schlumberger and Eni. He graduated with MSc Petroleum Engineering from Imperial College London. Raheel has been actively involved with SPE since 2009 when he volunteered as assistant to VP Imperial College London student chapter. He has volunteered with the London SPE YP committee for two years.
---
Shwan Dizayee – Social Media & Communications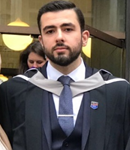 Shwan Dizayee is a petroleum engineer with a Petroleum Engineering Master's degree from Imperial College London and a Bachelor's degree in Chemical Engineering from Aston University. He currently works at Petroleum Development Consultants in London and is involved in a wide range of projects with a clientele list including the World Bank and various Governments around the world.
---
Ali Akak – Treasurer

Ali Akak is a Reservoir Engineer with Royal Dutch Shell and has an interest in a wide range of technical disciplines. He graduated with a degree in Petroleum Engineering from Imperial College London in 2015. Ali is originally from Libya and is a new member of the SPE YP
---
Konark Ogra – Sponsorship
Konark Ogra is an experienced professional with over 8 years of energy industry, research and start-up experience in fields of petroleum engineering. Konark attended The University of Tulsa and earned Masters in petroleum engineering with key focus on production engineering/Flow assurance applications. Prior to graduate school, he served as a Team lead for Production engineering team at Schlumberger. During this period besides acquiring strong technical skills he also developed significant leadership, engineering project management skills. he provided diverse technical consulting to E&P companies across Asia, middle-east and North Africa.
In addition, He possesses strong acumen towards process compliance and implementation, technical marketing and branding of key technologies, optimize reservoir performance in the oil and gas industry. Konark also has been a SPE member since 2005 where he has been the President of the student chapter University of Pune in 2008, Chief coordinator for SPE regional paper presentation contest in India 2006, Co-chair for Reservoir geosciences community in 2013, ambassador lecturer in India. He also has over dozen publications in SPE.
---
Rawan Farwana – Communications
Rawan Farwana is a software engineer currently working at Goldman Sachs. Her role entails developing technical solutions to a range of complex problems put forth by the business in the most creative and commercial way. She graduated from UCL with a degree in Computer Science and is passionate about the role technology can play in Natural Resources.