London SPE is pleased to invite you to another evening of Technical Talks.
Dr Babak (Bob) Moradi will present a talk on Chemical Enhanced Oil Recovery.
The talk will include discussion of the following:
– Primary/Secondary/Tertiary Recovery
– Global EOR
– Why Chemical EOR?
– cEOR Mechanisms
– Classification of cEOR technologies
– Polymer Flooding Process
– Surfactant Flooding Process
– Alkaline Flooding Process
– ASP Flooding Process
– Foam Injection Process
– Low Salinity Water Injection Process
– Nano Fluid Injection Process
Booking:
The event is free to attend, but please register via the Eventbrite link.
When:
Thursday, 30 November 2023
Where:
The Corus Hotel Hyde Park
1 Lancaster Gate, London W2 3LG
Time: 18.00 to 19.00, UK standard time. There will be time for networking after the talk.
Dr Babak (Bob) Moradi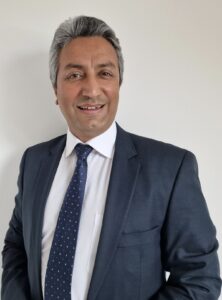 Bob is a highly skilled reservoir engineer with over 17 years of experience in leading and managing subsurface/energy transition in the oil & gas industry, with a focus on enhanced oil recovery, reservoir management/surveillance, field development, reserve estimation, and carbon/hydrogen storage. His experience includes leading international, national, and consultancy companies with global experience in oil & gas, non-operated & operated, offshore & onshore, sandstone & carbonate assets, working in the UKCS, Europe, Middle East/Caspian, Africa, Latin America, and South-East Asia.