Meet the Net Zero Committee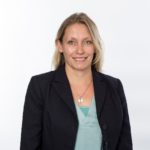 Alison Isherwood – Net Zero Chair
Alison Isherwood is an independent reservoir engineering consultant who has previously worked for Shell, Hess and Ophir and has spent time working in the USA and Asia as well as the UK. She has significant experience across field development, production optimisation, M&A and reserves auditing. Alison is currently completing a post-grad course in Sustainable Business at Cambridge University. She is very excited to be leading the new London SPE Net Zero Committee, in particular helping the members understand their role in the energy system of the future, both in terms of achieving net zero and integrating sustainable practices into everything we do. Alison is also looking forward to encouraging a new generation of problem solvers to join the energy industry through our schools' engagement programme.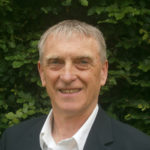 Adrian Southworth – SPE London Chair/Arkwright Scholarship Liaison
Adrian Southworth currently chairs the SPE London section and has been the sponsorship chair for a number of years. Being part of the Net Zero committee allows him to ensure the members of the London Section are offered up-to-date and relevant material through a range of events and mediums. The breadth of the Net Zero conversation is wide and he hopes the committee will be able to provide information that captures that breadth. Adrian is keen to see how the depth and breadth of the skills within this industry can be turned to solve the new challenges it faces as it navigates its way forward within the Energy Transition. He believes that this industry is central to the solutions needed. The Section has established links within education and it is part of the committee's role to ensure that the future engineering talent dispersed across the UK is made aware of the career opportunities that will be available within the 21st Century Oil, Gas and Energy industry.
Adrian is a Chartered Petroleum/Reservoir Engineer with over 30 years of oil and gas industry experience gained with a major integrated oil & gas company and in consulting to a variety of oil & gas companies. His background demonstrates a broad reservoir/petroleum engineering capability which, with extensive reserves and resource development experience, has supported both sustaining and growing businesses across the value chain from exploration/appraisal through to asset management. As well as performing technical roles Adrian has a proven ability to act as a mentor and provided career development over a range of cultures with experience in developing knowledge transfer and management systems.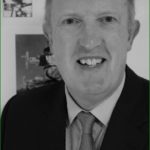 Adrian Gregory – Net Zero Committee Member
Adrian Gregory has some thirty-five years of experience in reservoir engineering. He ran the UK IOR Technical Programme from 1992-1996. For the last five years, he has worked in sustainability, particularly natural resource ecology. In petroleum (wells and mining), he has been a technical leader, with experience in commercial, management, governance and leadership roles – spanning the entire petroleum exploration and production value chain (conventional & unconventional) working in government, national and international, and domestic E&P companies.
As a sustainability specialist, Adrian is excited to be part of and contribute to the new London SPE Net Zero Committee. He will strive to ensure the committee reaches the full membership; has relevant themes and focus areas; retains succession as a core part of any initiatives; but, above all, resonates with the aspirations of the next generation.
Adrian holds a BSc (Hons) in Biochemical & Chemical Engineering from University College; Petroleum Engineering MSc from Imperial College, University of London; Diploma in Applied Economics & Financial Services from Kingston University; and is an alumnus of London Business School (Corporate Finance Evening Programme).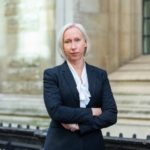 Maren Strandevold – Net Zero Committee Member
Maren Strandevold is an experienced litigator in the London office of Haynes and Boone CDG, LLP and she regularly deals with complex construction and engineering disputes in the energy sector with particular experience in offshore oil and gas. She is also a board member of the Norwegian British Chamber of Commerce (NBCC). With the energy transition being a key challenge, both for her client base and the members of the NBCC, Maren has a keen interest in understanding both the risks and the opportunities associated with achieving net zero by 2050 and she is extensively engaged in initiatives to bring together knowledge and expertise in this area.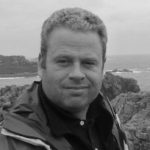 Harry Simons – Net Zero Committee Member
Harry Simons has 25 years of experience in technical, commercial and management roles in the E&P sector. As Country Manager and Directeur General, he led the Algerian business for Hess, managed the non-operated portfolio in the UCKS, and was the Business Advisor for the Europe Eurasia region. With Burlington Resources he was the Planning Manager and Operations Engineer for the assets run from the UK. Prior to this, as a consultant and also working in the service sector, Harry worked on and offshore. He has extensive well operations experience in both engineering and geological roles, risk management, business continuity, Health, Safety and Environmental management, and government and NOC relations.
Harry is currently undertaking a part-time distance Learning M.Sc. at Heriot-Watt on Renewable Energy Development. Harry is excited to work as part of the SPE Net Zero Committee and help develop an understanding of the part both our industry and individuals, current and future, have to play in a sustainable future.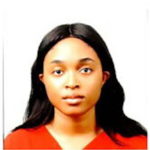 Happiness Ativie – Net Zero Committee Member
Happiness recently finished her graduate studies in Petroleum Engineering at Imperial College with a distinction. She has experience working as a project manager in an oil servicing company where she worked in a team to manage the maintenances of oil wells. Before this, she studied at Covenant University for a Bachelor of Engineering degree in Petroleum Engineering, finishing with a first-class.
For her master's thesis, Happiness showed the possible limitation to the deployment of CCS projects based on injectivity, geographic location of storage sites, and cost. She is interested in energy transition and carbon capture and storage. She looks forward to learning more about the transition of the global energy sector from fossil-based to zero-carbon and also enlightening individuals on the importance of energy transition as a part of the Net Zero committee.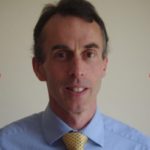 Barny Brennan – Net Zero Committee Member
Barny Brennan has 34 years of technical and management experience, established in both small independent and large multi-national oil companies. From a geoscience background, he has developed a broad range of subsurface skills within exploration, development, and production settings and has run a consultancy business. Barny is currently an independent consultant and since 2019 has increasingly focussed on the Energy Transition. He is keen to explore steps to reduce the carbon intensity of oil and gas developments, as well as investigating options for integrating with other sectors of the energy industry. Barny believes that it is critical for the oil and gas industry to embrace the changes to our energy landscape and that the SPE has a key role in helping its members navigate the transition through initiatives such as those being set up by the London Net Zero Committee.
Maryam Analoui – Net Zero Committee Member
Maryam is a Reservoir Engineer at ERCE. She has experience working on various projects with assets in the North Sea, Onshore Europe, East Africa, offshore Ghana's Western Region, South China Sea, Kurdistan Region of Iraq, Onshore Oman, Western Deserts of Egypt, and Offshore Nigeria. She finished her graduate studies in Petroleum Engineering at Imperial College London in 2019. She did her master's thesis on CCS modelling and prediction. The main objective of her work was to investigate the effectiveness of conventional reservoir simulators for predicting CO2/Brine flow and the challenges faced during fluid displacement prediction in gas/water systems with the balance of forces appropriate to CO2 sequestration. Maryam is greatly interested in Energy transition. Therefore, she joined ERC Evolution in 2021 to translate her subsurface skills into Energy Transition. She is keen to learn more about the energy transition and reducing carbon emissions from oil and gas developments as well as enlightening professional individuals on the importance of their role in the transition to zero-carbon energies as a part of the SPE Net Zero Committee.
Davis Bigestans – Net Zero Committee Member
Davis Bigestans is a final year BEng Petroleum Engineering student at the University of Leeds. After successfully finishing a sustainability-related study with VNT during his summer placement, Davis became greatly interested in energy transition and its associated complexity. This has spurred him to lead webinars about energy transition-related topics at the SPE Leeds Student chapter. Davis recognises that the unfolding shift requires a portfolio approach, and hence he intends to complement his Bachelor's degree with a sustainability-related MSc degree. He believes that working together with the Net Zero committee would be a wonderful way to help other SPE London members to recognise their role in the unfolding shift and help to work towards a more sustainable energy industry.